Locally owned & operated in Perth
with national capacity
WAICE has been putting our customers at the heart of everything we do for almost 40 years. It's just one of reasons why some of Australia's largest companies entrust us with their hydraulic cylinder overhauls. We're proudly a Perth owned and operated business with the capacity to service our clients across the country in even the most remote areas.
More About Us
Mining clients we've been proudly trusted by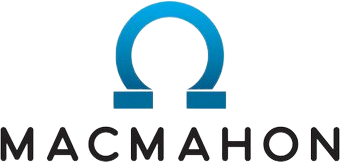 WHAT SETS WAICE APART
QUALITY
At WAICE we set the standard when it comes to quality in the Hydraulic Cylinder industry. It is at the heart of everything we do, from the materials we use, to the experience of our staff, the workmanship they provide and the latest equipment in our workshops. We are quality focused to provide the best long term solutions for our clients, that's why we never compromise. This is why we're trusted by the largest companies across Australia with the repair of their valuable equipment.
VALUES
Everyone at WAICE takes pride in our company's reputation as an honest, loyal, integrity-focused, and values driven organisation. We care about the health, safety and wellbeing of our staff.
RELIABILITY
Our customers know that reliability is our promise and we will never let them down. We operate 24 hours a day, seven days a week so we're always here when you our customers need us. WAICE's capacity and output capabilities for hydraulic cylinder overhauls, fast turnaround times across Australia & service exchange cylinders, means we are able to minimise downtime at your site and keep you productive.
INDUSTRY SPECIALISTS
WAICE specialises in hydraulic cylinder servicing which caters to the requirements of large companies across all industries Australia-wide. We have many years of experience with some of Australia's leading companies, including BHP, FMG, Hitachi, Komatsu. That experience, coupled with our constantly growing and evolving workshop, state-of-the-art technology and constant attention to upskilling our staff have made us specialists in the industry.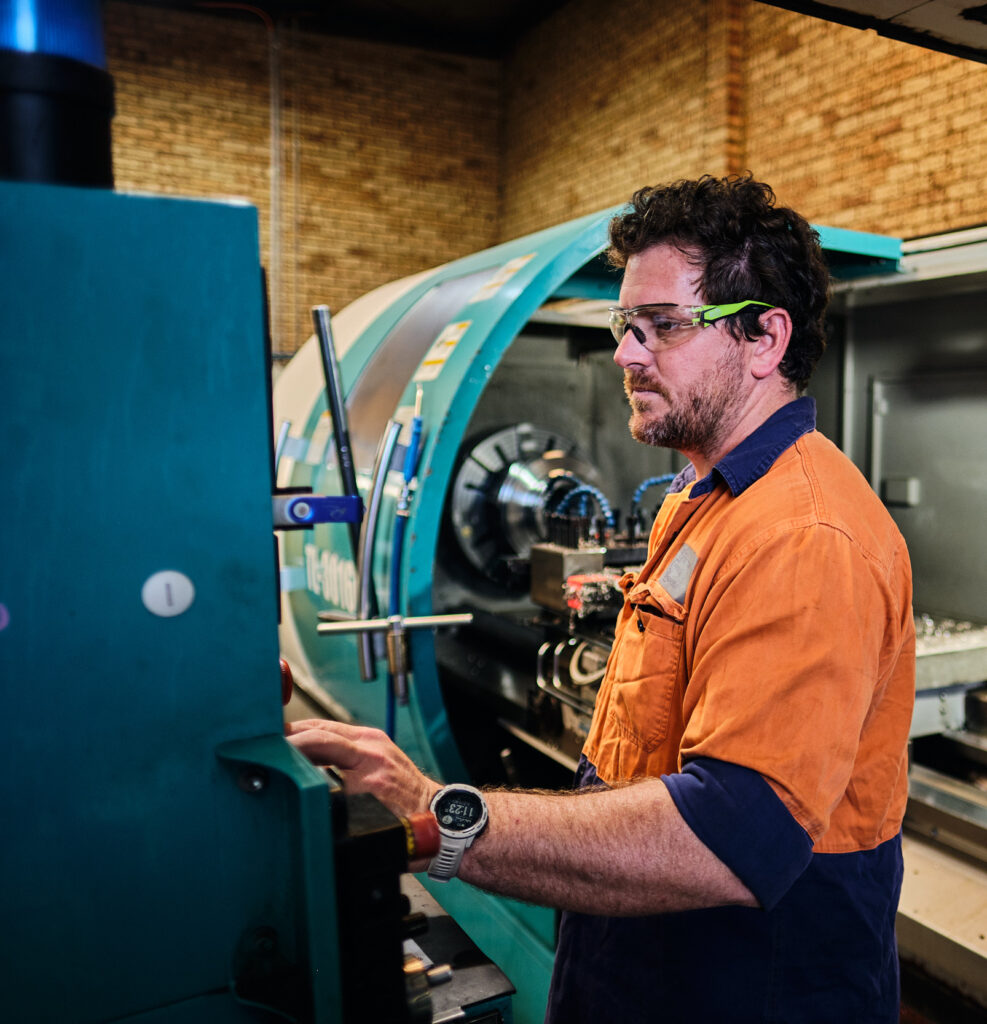 Heavy equipment brands we're experienced with
Over the last 40 years WAICE have developed specific expertise in heavy duty cylinder overhauls for our industries.






OUR SERVICES
WAICE is Australia's hydraulic cylinder overhaul one-stop-shop that provides every service under one roof using the latest state-of-the-art technology and trade specialists who take pride in ensuring exceptional outcomes for our customers.
Hydraulic Cylinder Overhauls
WAICE specialises in hydraulic cylinder servicing that caters to the requirements of large companies across all industries. Our services cover every step in the repair process from disassembly, diagnostics, assessment to machining, welding, honing, replating, cylindrical grinding, seal manufacturing and design, in-house. We work with you to find long-lasting solutions designed to reduce equipment downtime. At WAICE we don't just get the job done, we analyse how to prevent failures in the future and build the found knowledge into our solutions.
Learn More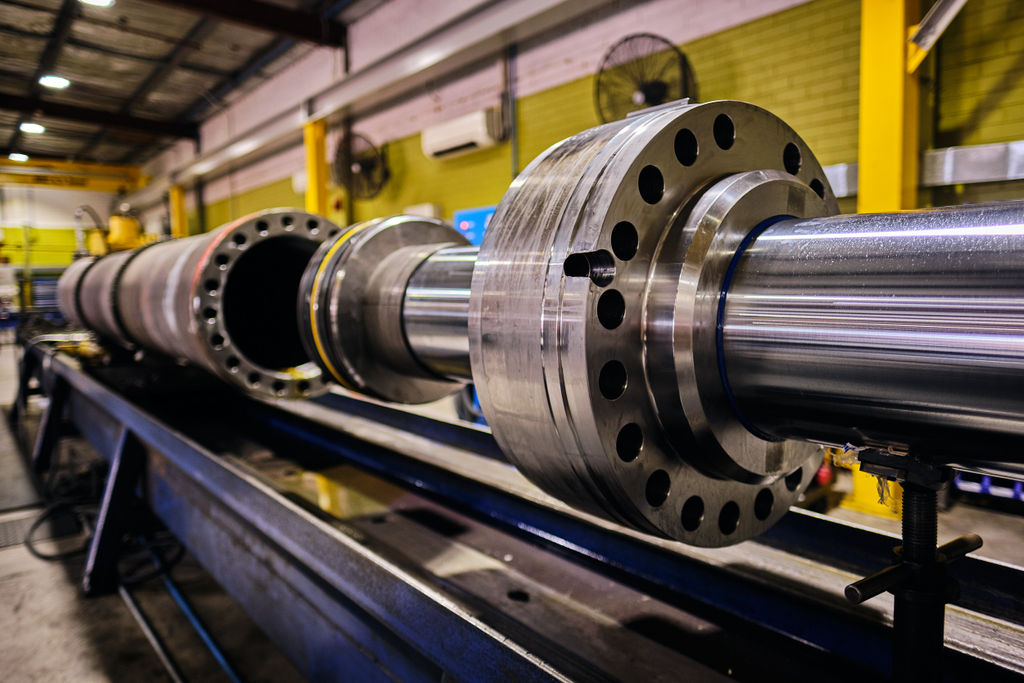 Assembly & Disassembly
Our specialists carefully disassemble and test the cylinder before full diagnostics assessment and inspection of failure mode.
Machining Services
Our state-of-the-art machine shop is equipped with the latest technology to turn out precision parts that are machined to go the distance.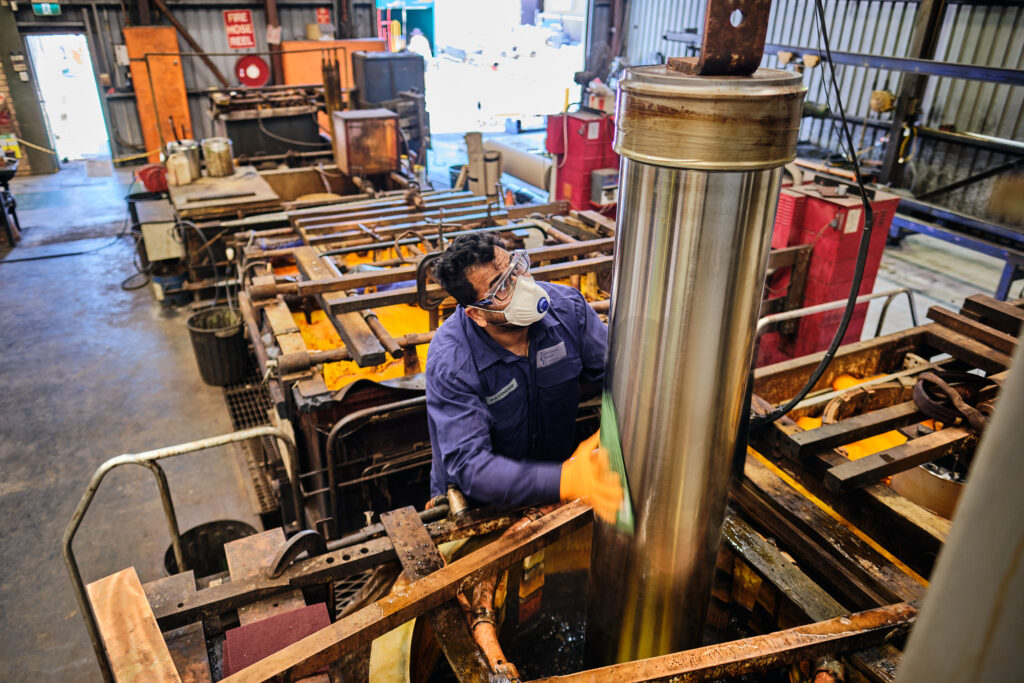 Hard Chrome Plating
Parts hard chrome plated at our facility will withstand the harshest conditions in the field. That's down to our state-of-the-art equipment and exceptional team.
Welding Services
Operating with the latest welding technology to repair hydraulic cylinder components to the highest standard.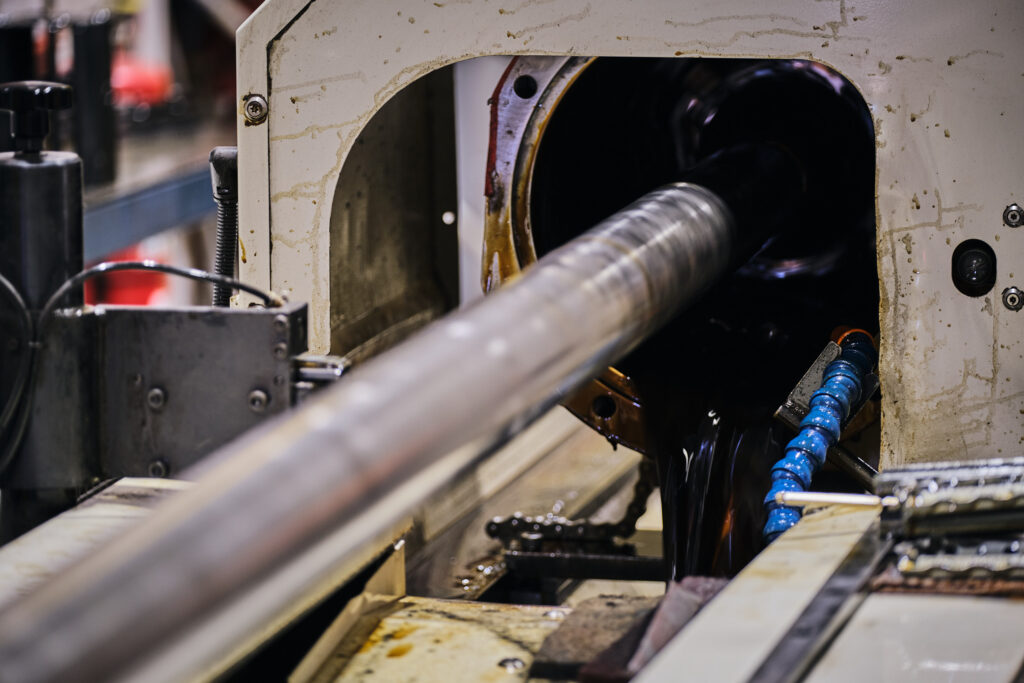 Honing Services
Our honing services operate with the latest model CNC, Honing machines. Leaders in the industry with the latest technology.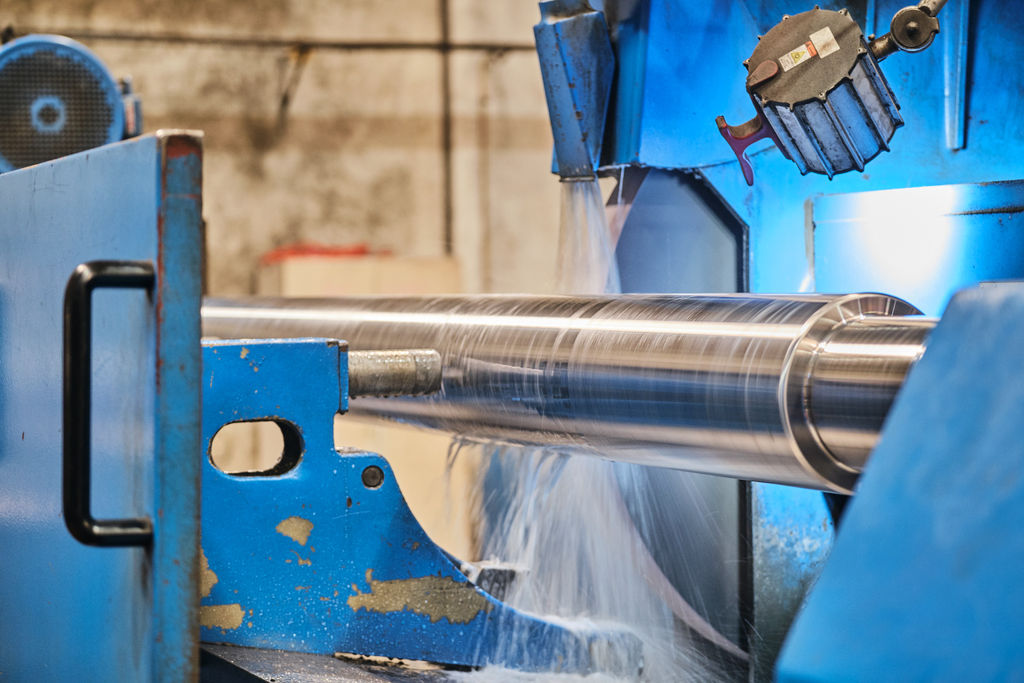 Grinding Services
Grinding requires highly skilled tradesman with specialised experience to gauge the pressure required on the machine to remove the chrome layer while leaving the steel beneath untouched.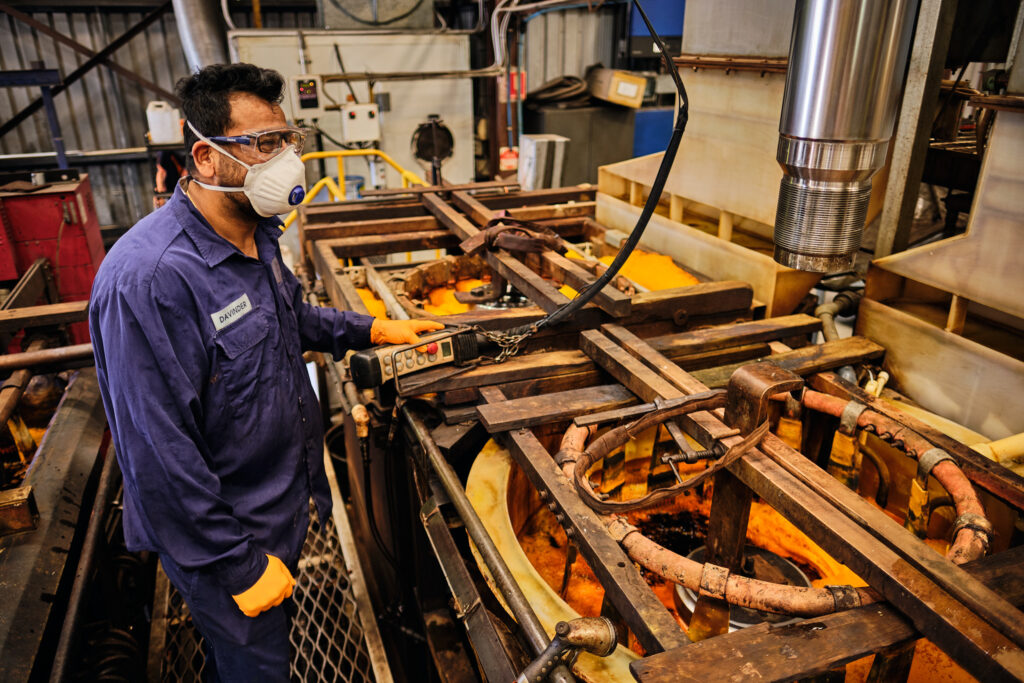 Strip Tank Services
Stripping allows the old chrome to be removed while preserving the integrity of the steel and without any loss of in its diameter.
Painting Services
Our highly-skilled industrial painters have the expertise and state-of-the-art equipment to provide your equipment with the tough finish it needs to protect it on site.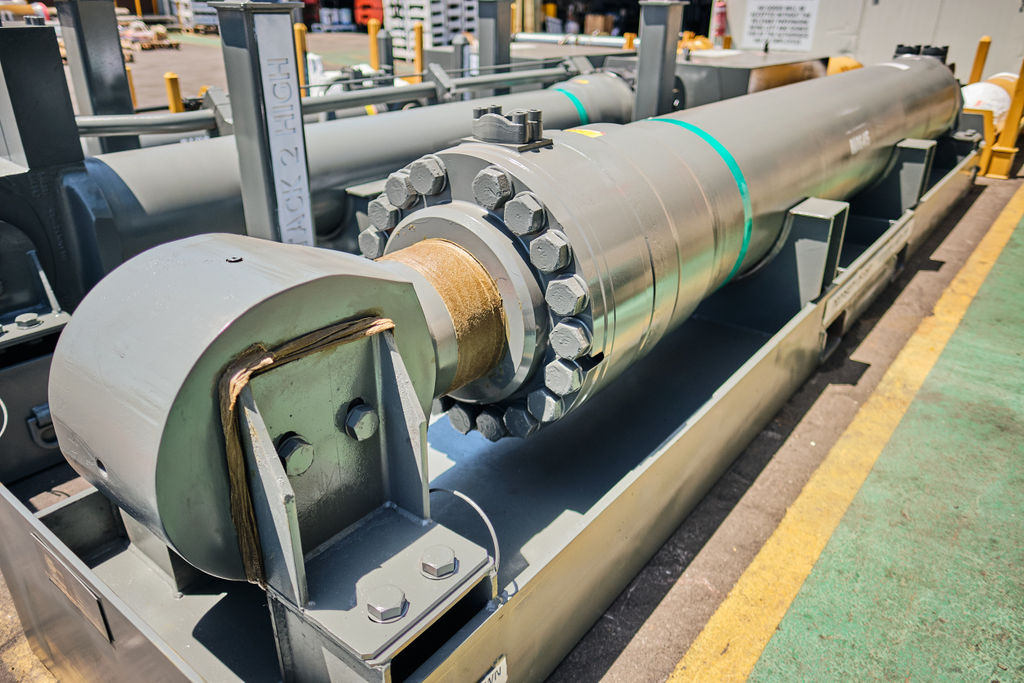 Service Exchange Cylinder
If you need a hydraulic cylinder immediately we can supply and in return you send the core for repair to our facility.
Who We Serve
Our clients span across all industries including Mining, Oil and Gas, and Agriculture. One thing they all have in common is a need for reliable hydraulic cylinder repairs carried out to the highest standard.